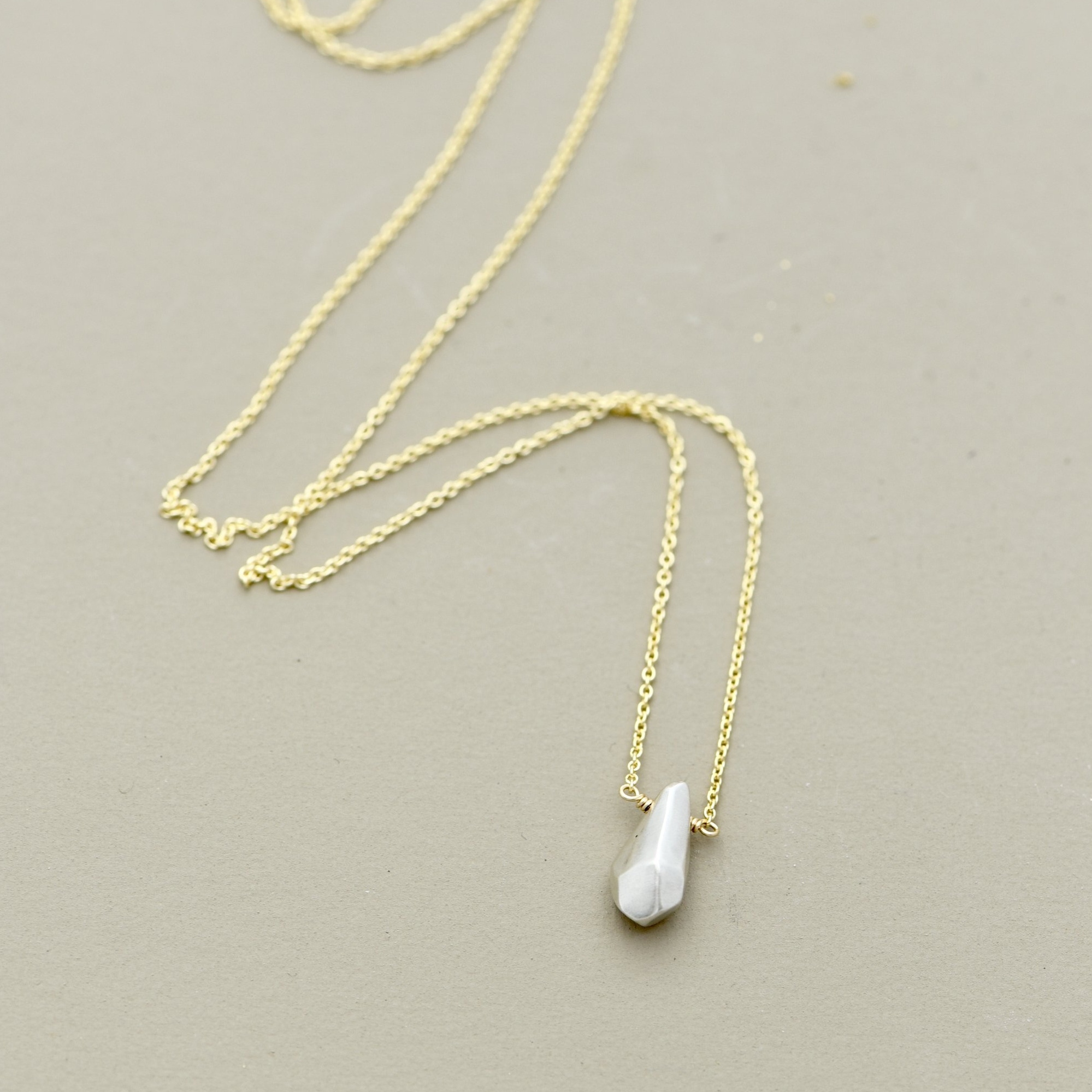 Jolie Necklace
A solid sterling silver teardrop is sculpted with crisp facets and gentle curves. Organic with geometric edges for a look both minimalist and elegant.
Solid sterling silver pendant is 1cm tall. 18.5" total length, 14k gold fill chain
Solid sterling silver components are handcrafted with crisp facets and natural curves. Each piece has a pleasing, substantial weight. Paired with elegant 14k gold fill chain for an updated, clean look.