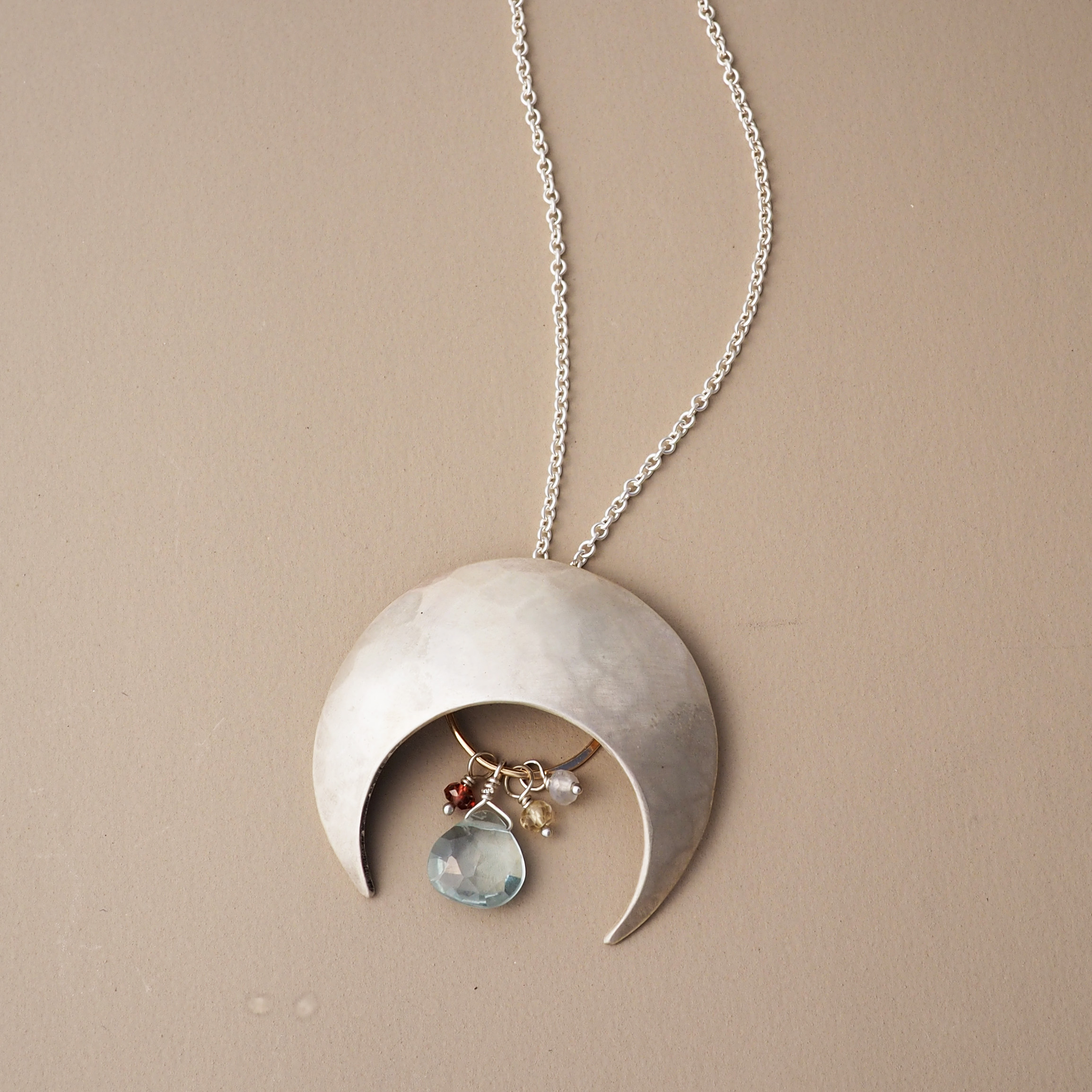 SOLD: Cove Necklace
A sturdy cresecent of sterling silver forms a protective and elegant cove, representing the sheltering effect of mom's love.
Whether a child is four years old and scrapes her knee of on a playground, or thirty-four and experiencing a heartbreak, mom offers a safe place to find a cozy hug and open ear for her child to regain strength and feel ready to go back out in to the wild world.
Select a teardrop birthstone to represent mom, and little rondelle birthstones to represent children.
sterling silver

1.25" wide pendant

20" chain

birthstones
sold out