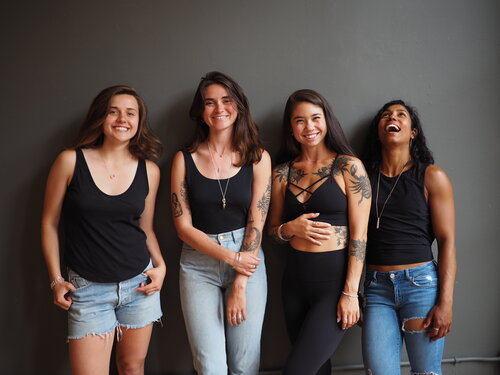 Join Our Team
Thanks for your interest in working with us! See below for current open positions.
PRODUCTION ASSISTANT
We need skilled jewelry artisans with impeccable dexterity, long attention spans, finesse and joie de vivre! Our product line calls for a variety of skills including silk knotting, jump ring assembly, wire work, metal forming, casting clean up, soldering, hammer finishing, bezel setting and beyond. If you have a passion for working with your hands, and an affinity for listening to podcasts… this could be the job for you! Valued Qualities: · experience with some or all of the jewelry making techniques listed above · attention to detail · open communication skills · reliability · ability to give and receive feedback · commitment to self care Full time, part time and contract positions available. Our studio is based in the Magnolia neighborhood of Seattle. If you have your own workspace, working from home is an option. Compensation depends on experience: starting rates between $18 and $22 / hr To apply, please email a cover letter and resume to britta@brittaambauen.com with the subject line: "Production Assistant: Your Name".
STUDIO MANAGER
We are seeking an experienced studio manager with jewelry production skills. Responsibilities include: · Managing inventory of materials and finished work · Accepting incoming orders · Material purchasing · Assigning work orders · Packaging and preparing orders to ship · Customer correspondence While studio management would be the primary focus, the ideal candidate also has experience with jewelry production, and would be willing and able to participate in making jewelry as needed. Relevant skills and strengths: · Ability to create and maintain effective organizational systems · Attention to detail · Ability to be self-directed and take initiative · Reliability · Creative problem solving · Leadership and teamwork · Ability to stay focused on tasks as long as necessary to get the job done · Dexterity and neatness Compensation: Depends on experience. Health insurance benefits available after a three-month trial period. Location: Magnolia, Seattle (on-site) To apply: Email a cover letter, resume and salary requirements to britta@brittaambauen.com Please enter subject line of email as: "Studio Manager Applicant: Your Name"