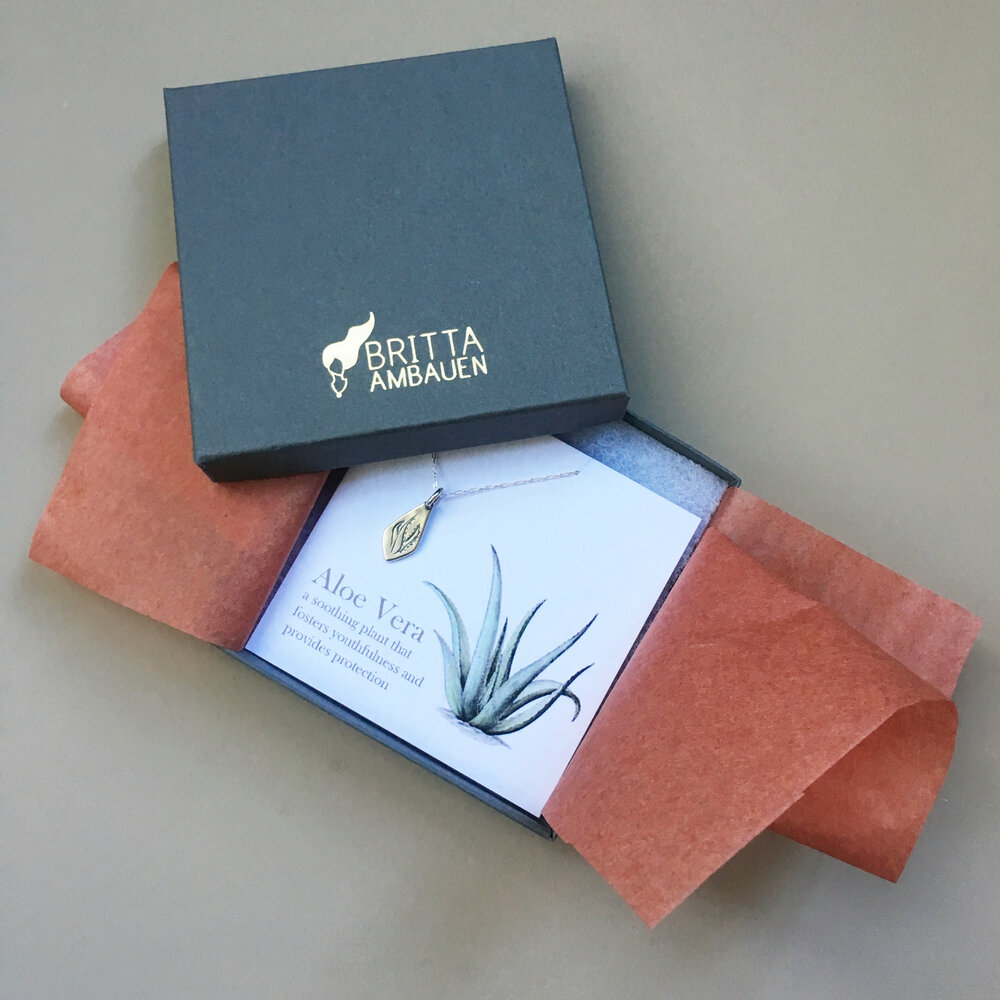 Packaging: it's not only necessary, but we see it as an opportunity to share our values with our community. We care about the aesthetic experience, so we make it beautiful.  
Everyone on our team is an artist. Beyond jewelry, we represent a plethora of mediums from fiber arts, to printmaking, to clothing design, to watercolor. We all love color. A well selected hue combination can elicit a gasp and cheer from the studio. We've selected a palette of company colors inspired by one of our photo shoots, and these colors have informed our box, tissue paper, and carding choices. We also love the tagline "honor yourself" and never seem to stop discovering opportunities to include it in our marketing materials.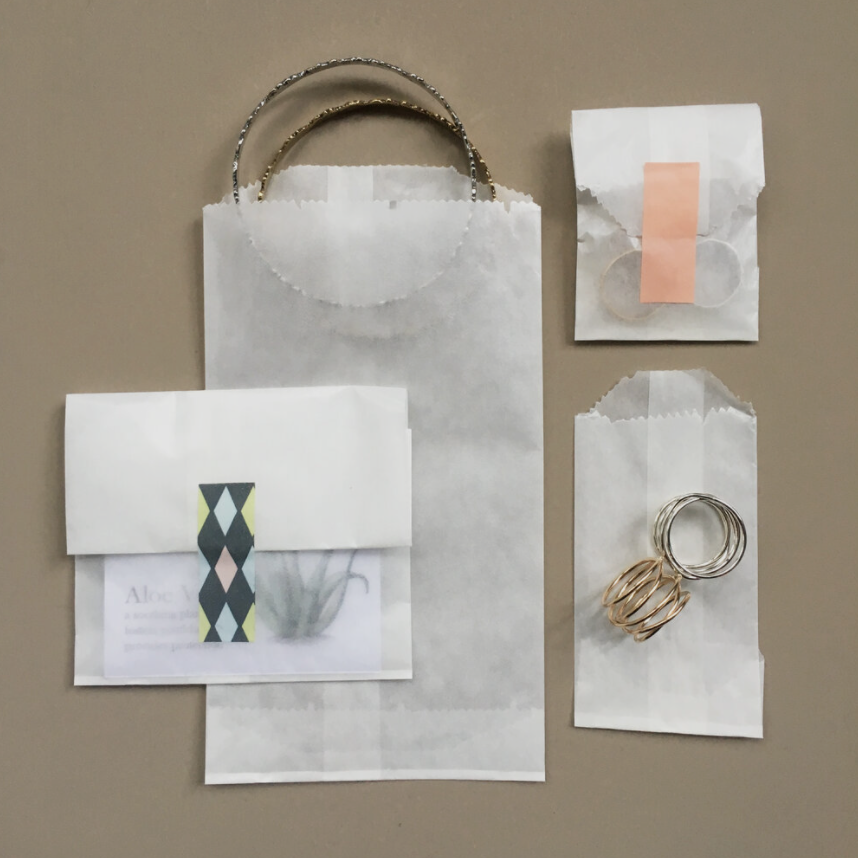 We care about the environment, so we make it sustainable.
In 2018, National Geographic published a statistic that 40% of the plastic produced is for packaging that will be used just once and discarded. This makes us cringe. We, admittedly, use plastic bags around the studio to prevent our stored metals from oxidizing, but we are committed to reusing all of the plastic bags that enter our studio. For jewelry packaging that will be used only once, such as necklaces and earrings going to our wholesale partners, we use glassine bags. Glassine is a smooth and glossy paper that's made air, water, and grease resistant through a process called supercalendering. It is not waxed or chemically-finished during manufacturing, so glassine bags are fully recyclable, compostable and biodegradable. They are also more attractive than a little ziploc, so it helps express our appreciation of beauty.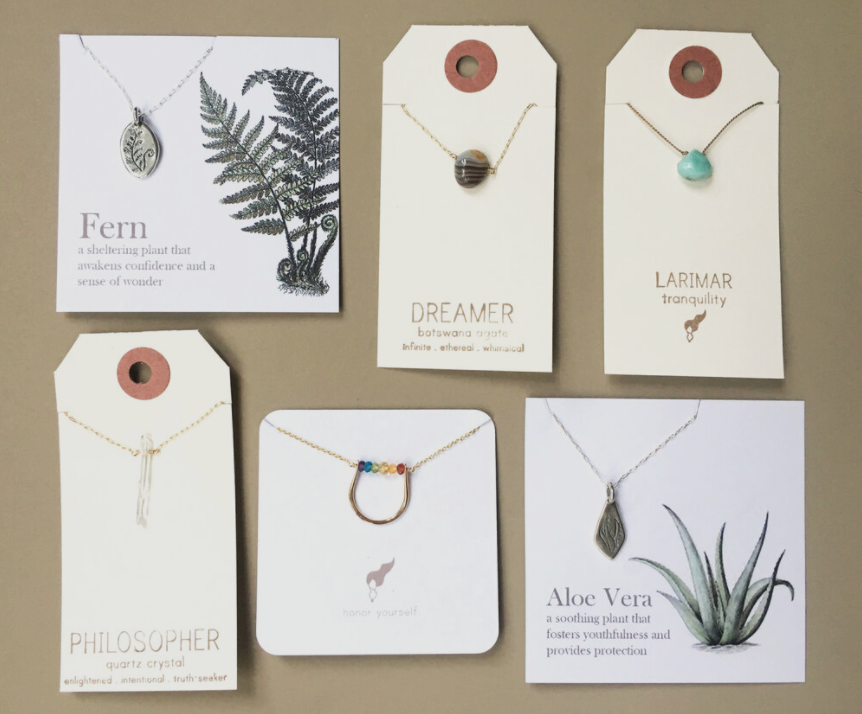 We care about intention, so we make it meaningful.
The earliest known jewelry was actually created not by humans (homo sapiens) but by Neanderthal. Needless to say, jewelry has been valued for a very long time! Venturing out on a limb, I assert that a love of adornment is not the most important factor that has embedded jewelry in our global culture, rather the meaning infused in small scale sculpture attached to the body. Bright blue earrings may remind you of the sky in New Mexico, where you grew up. A sparkly ring may be a symbol of your marriage. A pendant carved with an elegant symbol may bring to mind your belief in the divine feminine. Jewelry has the power to connect us with our passions, roots, dreams and intentions.
Our colors, carding and packaging choices will continue to evolve. With each change, we ask ourselves how we can create the best customer experience, while respecting the environment. Your thoughts, feedback and suggestions are always welcome and appreciated.  
Thanks for reading! We are honored to have you as part of our community.