Growing up, I remeber my brother, Dylan, told me about the concept of "levels of infinity". He explained that there are infinite numbers between the number 1 and 2 (1.0001, 1.0002. 1.0003…). It is infinite, YET, there are twice as many numbers between 1 and 3. Infinity X 2. Levels of infinity.  
There are infinite jewelry designs that can be made from silver wire alone. There are more when you add sheet silver and tools like a saw, flex shaft, and torch to the mix. Add gold as an option and possibilities immediately double. Add wax carving and casting. Add gemstones, silk, leather… infinity keeps multiplying. 
Well, we've just stepped up our levels of infinity a-gain, with the addition of ceramics to our repertoire! Form, color, texture, tradition, invention… so much to play with!  
I took a ceramics class in high school and loved it. When I sell jewelry at craft fairs, I'm drawn the the ceramics booths like a moth to the flame, and my mug cupboard is full of one-of-a-kind, handcrafted creations. Last summer, my brother started running Seattle Pottery Supply, and it felt like a whisper from the universe that I should sink my hands into some clay once again.  
One small kiln, countless hours of modeling, stamping, and piercing, and about five trips to the glaze isle of Seattle Pottery Supply later… I am so excited to introduce ceramic jewelry to our line! I'd like to offer a window into our newest process of making.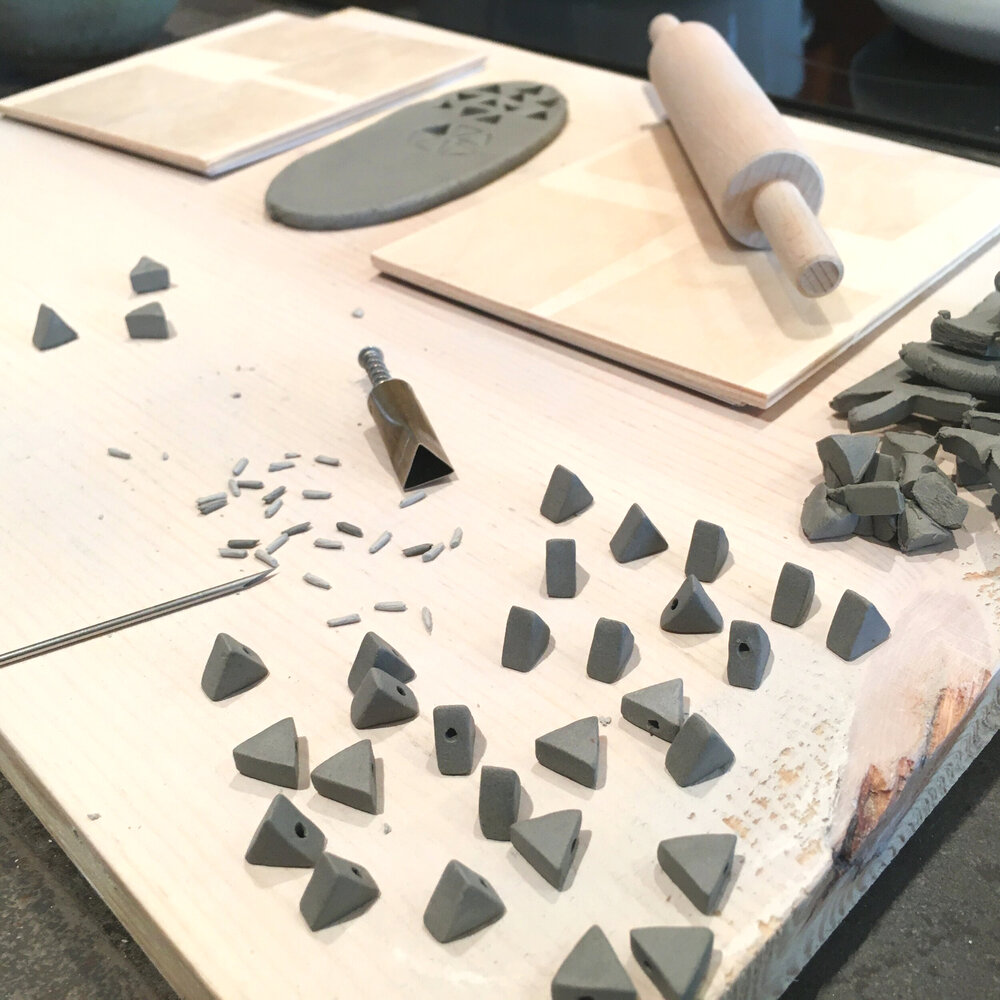 The triangle components for our Mosaic Necklace and Earrings are formed by rolling out a sheet of clay, and stamping out triangle shapes with a small punch. Getting the wetness of the clay just right is paramount, too soft and the triangle become deformed when they come out of the punch, too dry and the piece cracks when the hole is being pierced. Each triangle must be carefully smoothed and evened with finger tips. We use a large large gauge hollow needle to pierce the hole. Repetitive and meditative work!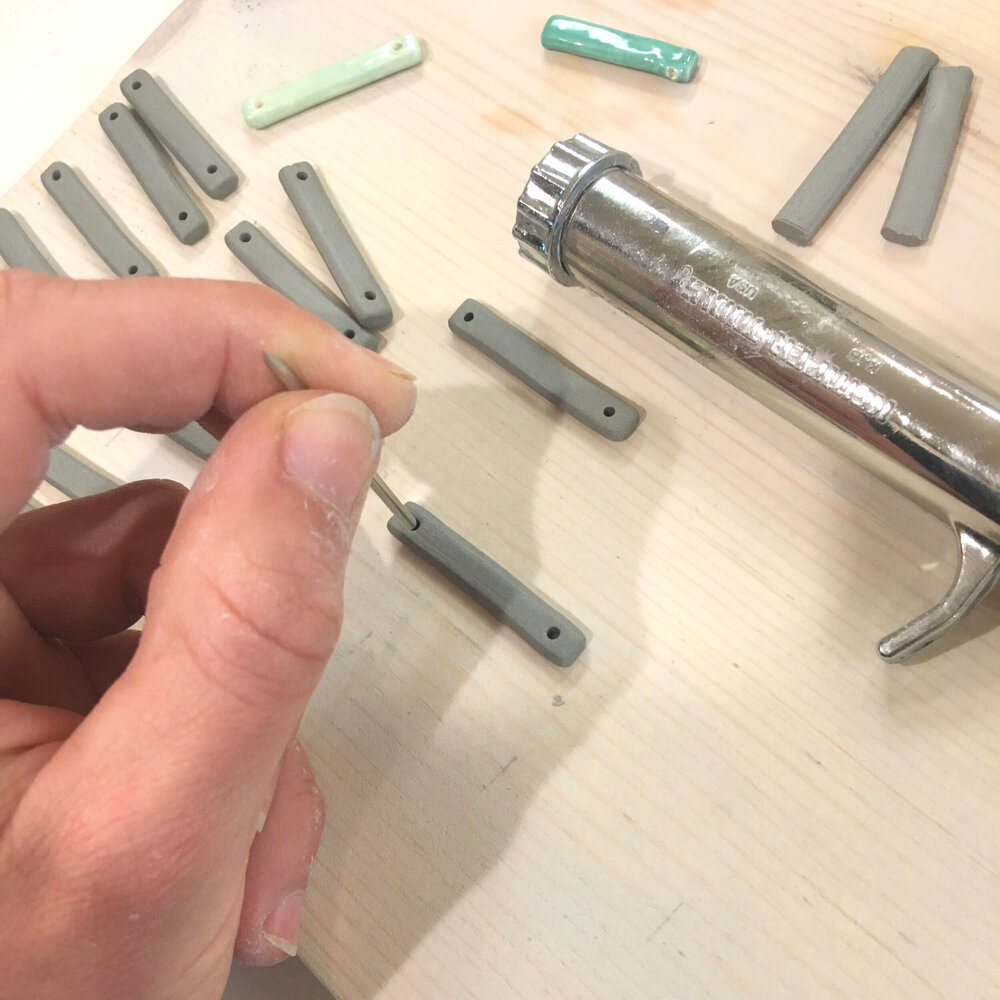 These components are used for Strata Hoops and Strata Necklaces. A small extruding tool, with a hand-cut stencil is used to extrude long lines of clay, which are then cut to 1.25" lengths. Each edge is carefully smoothed and burnished with fingertips, and then holes are pierced and smooth the a large-gauge, hollow needle.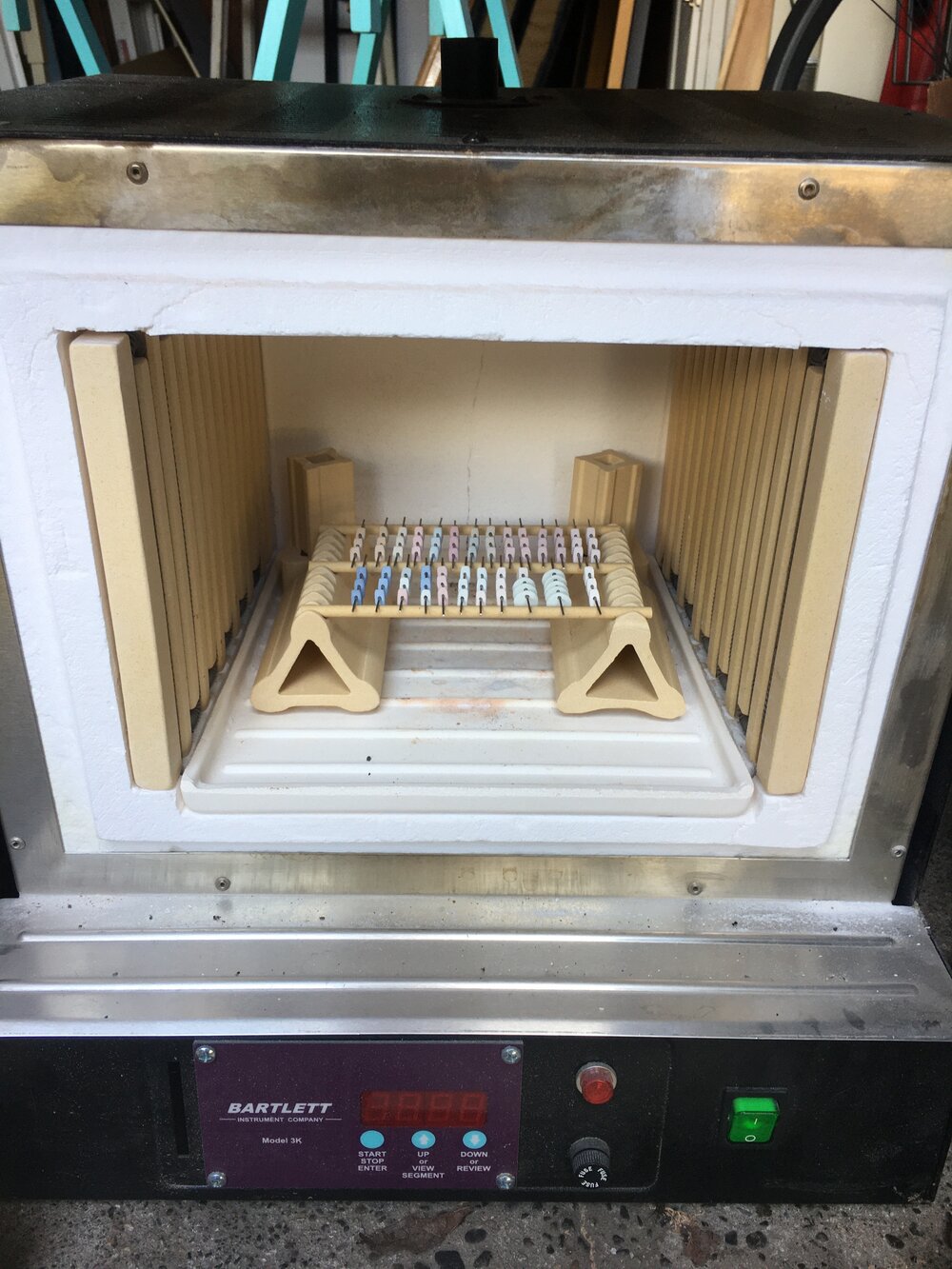 Each ceramic component is fired with no glaze first. Afterwards, each components is painted with three coats of glaze with a very soft brush. The glazed components must be hung on wires inside the kiln, because if the glaze is in contact with the kiln bed, or another ceramic item, the melting glaze will fuse the pieces together. This photo shows glazed components inside the kiln, ready for their second firing. Check out the next photo to see how the pastel, mat colors of the un-fired glaze become vibrant and glassy after 12 hours of heat…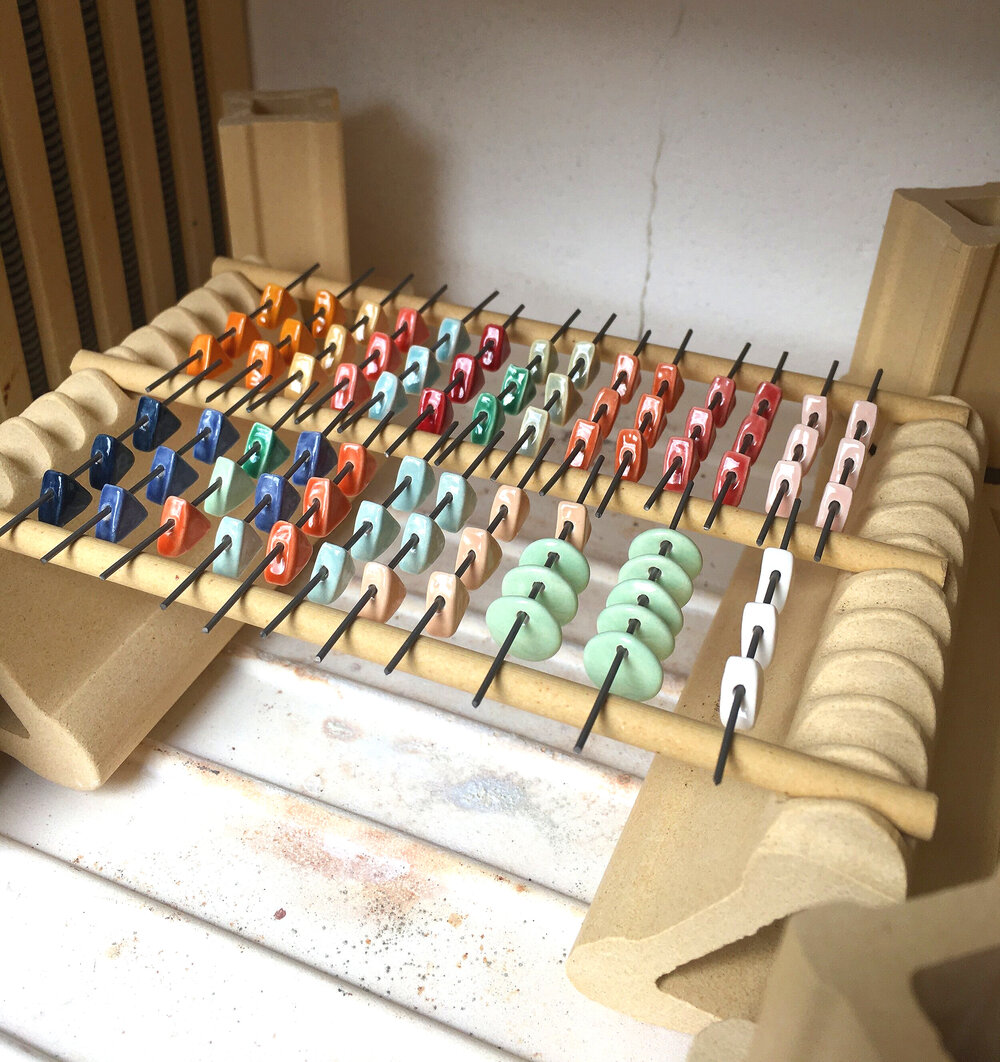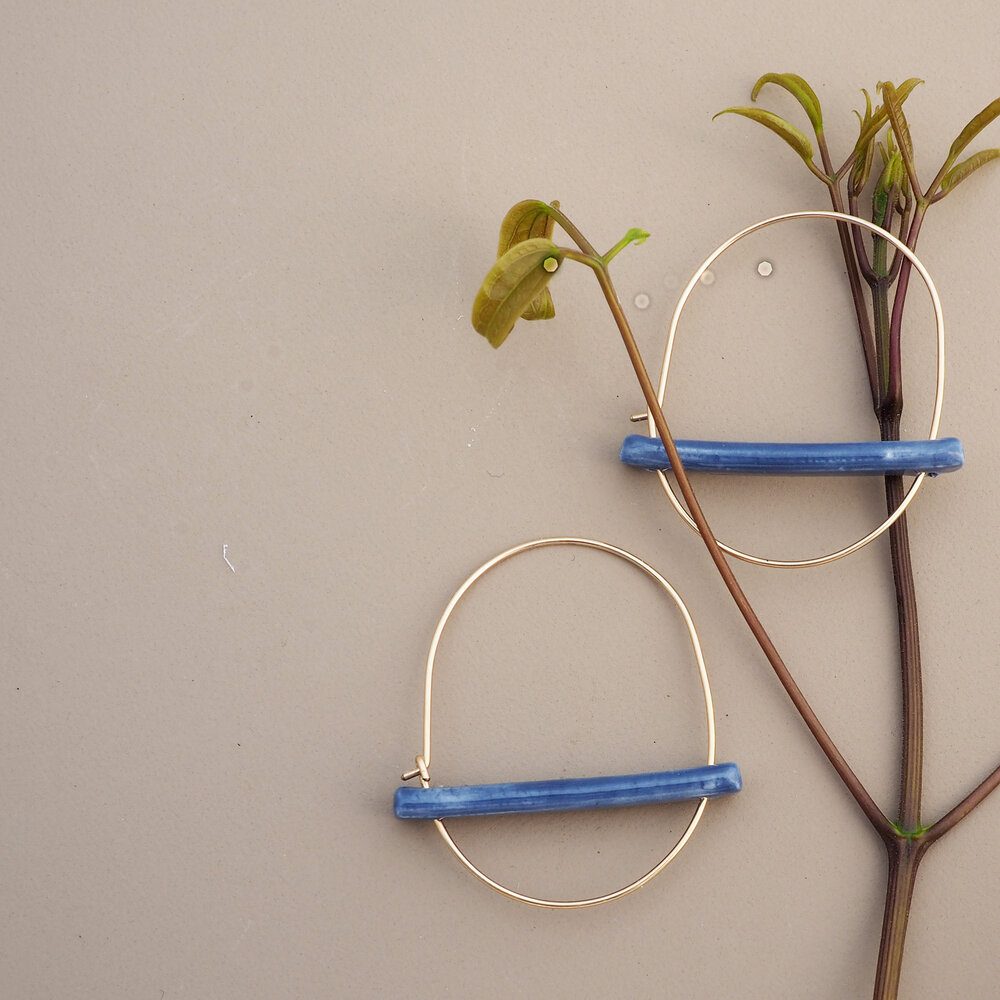 We were surprised how lightweight the ceramic components are, making them great for earrings that are both eye catching and comfortable. We're excited to continue exploring the intersection of ceramics and jewelry. More creations to come… Thanks for reading! It's a honor to have you as part of our community. Questions, comments, special order requests? Contact Britta: britta@brittaambauen.com